Local public figures are highlighting their support for the Bridgwater Town Deal community event on Thursday 19 October. Taking place in the Town Hall Theatre from 2pm until 7pm, the free-of-charge event will showcase the exciting developments that this £23.2million investment will bring for the town.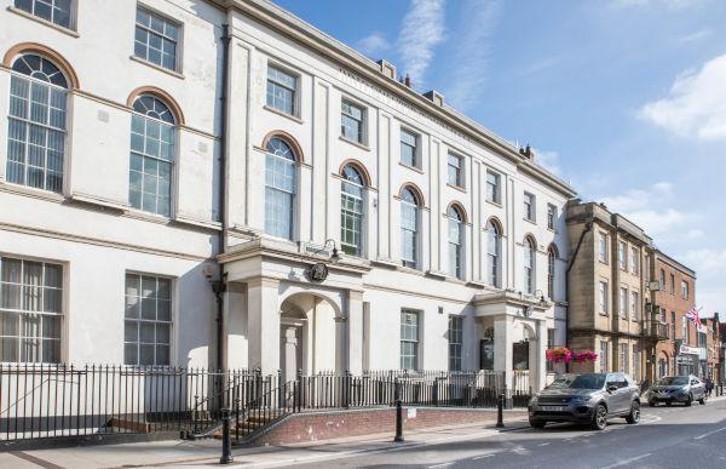 Residents and businesses are being encouraged to drop in and find out more about the opportunities and benefits that will be delivered for Bridgwater thanks to this substantial government investment.
The funding is being spent on eleven local projects, each of which will have a presence at the event so they can share information, answer questions and gather feedback from the local community.
Ian Liddell-Grainger, MP for Bridgwater and West Somerset, said: "This initiative is going to pave the way for some huge and truly transformational changes for Bridgwater and I am particularly pleased that local people have been given so many opportunities to comment on the proposed projects in the very earliest stages of planning.
"I hope when they visit the event – and I am giving them every encouragement to do so – they will be as impressed as I have been both with the progress made so far and the exciting future for Bridgwater being offered by all aspects of the programme."
Somerset Council is the lead authority for the Bridgwater Town Deal, working in partnership with the Bridgwater Town Deal Board and project partners.
Cllr Bill Revans, Leader of Somerset Council, said: "Bridgwater Town Deal is such a fantastic opportunity for residents and businesses of Bridgwater. £23.2million of funding, administered and secured by Somerset Councils. I heartily recommend that people drop-in to the session to see the progress of these eleven projects within the Town Deal. Staff from Somerset Council and other partners will be on-hand to answer questions and queries."
Ruth Lambert, Development Manager for the Federation of Small Businesses in Somerset and a Bridgwater Town Deal board member said: "We would encourage as many local small business owners to come along and find out about the Town Deal projects as possible. These projects are designed to regenerate the town and to attract more potential customers into the centre. By understanding what is happening and the timelines involved you will be able to keep your current customers in the loop and to use new developments in future marketing campaigns. I look forward to chatting with many local traders at the event."
Diogo Rodrigues, Manager of Bridgwater Chamber of Commerce, said: "I am thrilled about the tremendous opportunity that the £23.2million Bridgwater Town Deal represents for our community. This government investment is a game-changer, and it's not just a sum on paper; it's a catalyst for transformation. I encourage everyone to attend the community-focused open event. It's an opportunity to meet the dedicated teams behind these projects, ask questions, and provide your feedback. Be part of the journey to make our town centre a vibrant and welcoming beacon of prosperity!"
Bridgwater was chosen as one of 101 towns that would receive investment through the government's Towns Fund scheme as part of its Levelling Up programme. The £23.2million government funding aims to 'level up' the area and create a vibrant and welcoming town centre. This will be achieved by revitalising the social, cultural and economic offerings in town centre, as well as unlocking future growth by resolving traffic congestion and protecting the area from tidal flooding.